Top 5 FastPass+ Tips in Walt Disney World
February 23, 2016
/
/
Comments Off

on Top 5 FastPass+ Tips in Walt Disney World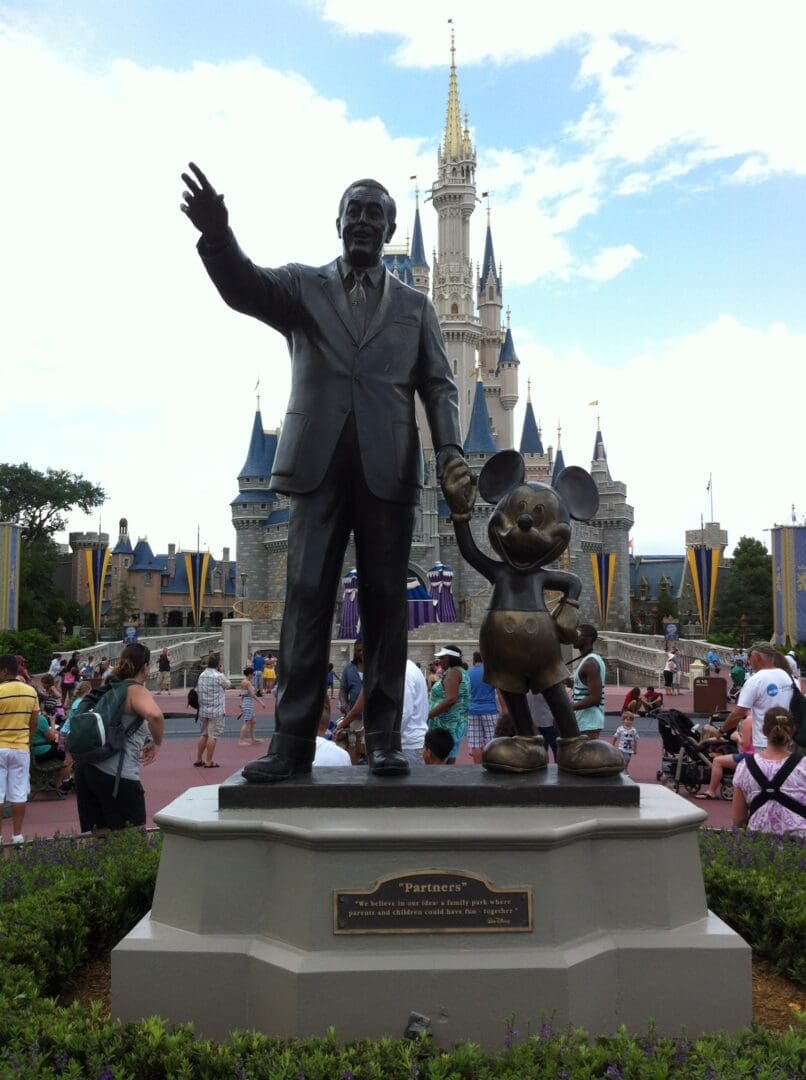 The new FastPass+ system in Walt Disney World is innovative and technologically advanced. If you are staying in a Walt Disney World Resort you can sign up for FastPass+ 60 days before your vacation by selecting 3 FastPass+ attractions per day at the website mydisneyexperience.com. These selections are magically saved to your MagicBand. If you are staying outside of Walt Disney World you can make 3 FastPass+ selections per day 30 days before your vacation.
Tip #5 – FastPass+ is not needed for Fantasmic
Fantasmic is an astonishing night time show in Disney's Hollywood Studios. However, do not use a FastPass+ on the attraction. Why you ask? The simple reason is this. You can get reserved seating instead by using the Fantasmic Dining Package! To obtain this package you need to call (407) WDW-DINE. The dining package works at the restaurants The Hollywood Brown Derby, Hollywood & Vine, or Mama Melrose. Ask the Disney dining representative for availability at one of these restaurants for the Fantasmic Dining Package. Make the reservation and you are set to go. Please note that if you are on one of the Disney dining plans, the Brown Derby is 2 table service credits per person instead of one.
Tip #4 – Make FastPass+ selections 60 days in advance
Always make your 3 FastPass+ selections per day 60 days in advance at mydisneyexperience.com. You can begin to do this as early as a few minutes after midnight. All FastPass+ times could be gone for certain attractions 59 days before your vacation or 40 days before your trip. For example, FastPass+ times for the meet and greet at Princess Fairytale Hall with Anna and Elsa will be gone about 60 days in advance. There will be no more FastPass+ times for the Seven Dwarfs Mine Train about 40 days in advance. Another location where FastPass+ times will go quickly is for Toy Story Midway Mania. They could be gone approximately 30 days in advance. Make your family happy and mark the 60 day date on your calendar!
Tip #3 – See Illuminations or Wishes without a FastPass+
It would be a waste to use a FastPass+ for Illumination or Wishes. I do not mean that these nighttime attractions are not worth seeing. Quite the contrary. I do mean that Illuminations can be seen without a FastPass+ in numerous locations throughout World Showcase in Epcot.
Wishes can be experienced in many areas throughout the Magic Kingdom without a FastPass+. By not using a FastPass+ for these shows, it frees you up to make FastPass+ selections at other attractions.
Tip #2 – Make FastPass+ selections for attractions with traditionally long waits
You may already be asking, well what attractions have traditionally long wait times? In the Magic Kingdom these attractions will be: the Seven Dwarfs Mine Train, Big Thunder Mountain Railroad, Space Mountain, and Splash Mountain. These would all be considered thrill rides, however, the Seven Dwarfs Mine Train is much slower than the three "mountains." The wait times can become long during the day for Enchanted Tales with Belle, Winnie the Pooh, Pirates of the Caribbean, Peter Pan, and the Haunted Mansion too.
Over in Walt Disney's imagined community of tomorrow, namely Epcot, the attractions with long waits include: Soarin, Test Track, and Spaceship Earth. The wait times at Mission: Space are typically about 25 minutes, so I would not include this attraction as horribly long.
Disney's Hollywood Studios contains some breathe taking attractions that are extremely popular. The two most popular thrill rides with long wait times are the Twilight Zone Tower of Terror, a family favorite, and the Rock 'n' Roller Coaster Starring Aerosmith. Toy Story Midway Mania will have a wait time that will get to well over an hour very early in the day and may even get as high as a two hour wait. Star Tours and For the First Time in Forever: A Frozen Sing – along can have long wait times too!
In Disney's Animal Kingdom there are three spectacular attractions that you need to choose as a FastPass+ selection. They are: Expedition Everest, Dinosaur, and Kilimanjaro Safaris. While riding Dinosaur you will travel back in time to see real dinosaurs. You will come face to face with the Yeti when you experience Expedition Everest and you will visit the African savannah on Kilimanjaro Safaris.
Tip #1 – Your 3rd FastPass+ should end by early in the afternoon
When you sign up for your initial 3 FastPass+ attractions per day you will be able to choose from four different sets of time. Make sure you have the 3rd selection end by late morning or early afternoon at the latest. Why you ask? Let them know the answer Johnny! (4th grade humor) You will then be able to make a 4th FastPass+ selection at an in-park kiosk early in the day for an attraction that still has times remaining. You could even get a 5th or a 6th. A 7th? Let's not get ahead of ourselves! On the contrary, if your 3rd FastPass+ ended at about 6pm, then the FastPass+ selections for the day could be gone.
Make sure you are happy with the time windows you have selected for your 3 FastPass+ selection through the website mydisneyexperience.com. If not, you can easily change them by clicking update FastPass+ and the times can be changed if time slots are available.