Avoid Waiting in Lines in Walt Disney World
June 1, 2017
/
/
Comments Off

on Avoid Waiting in Lines in Walt Disney World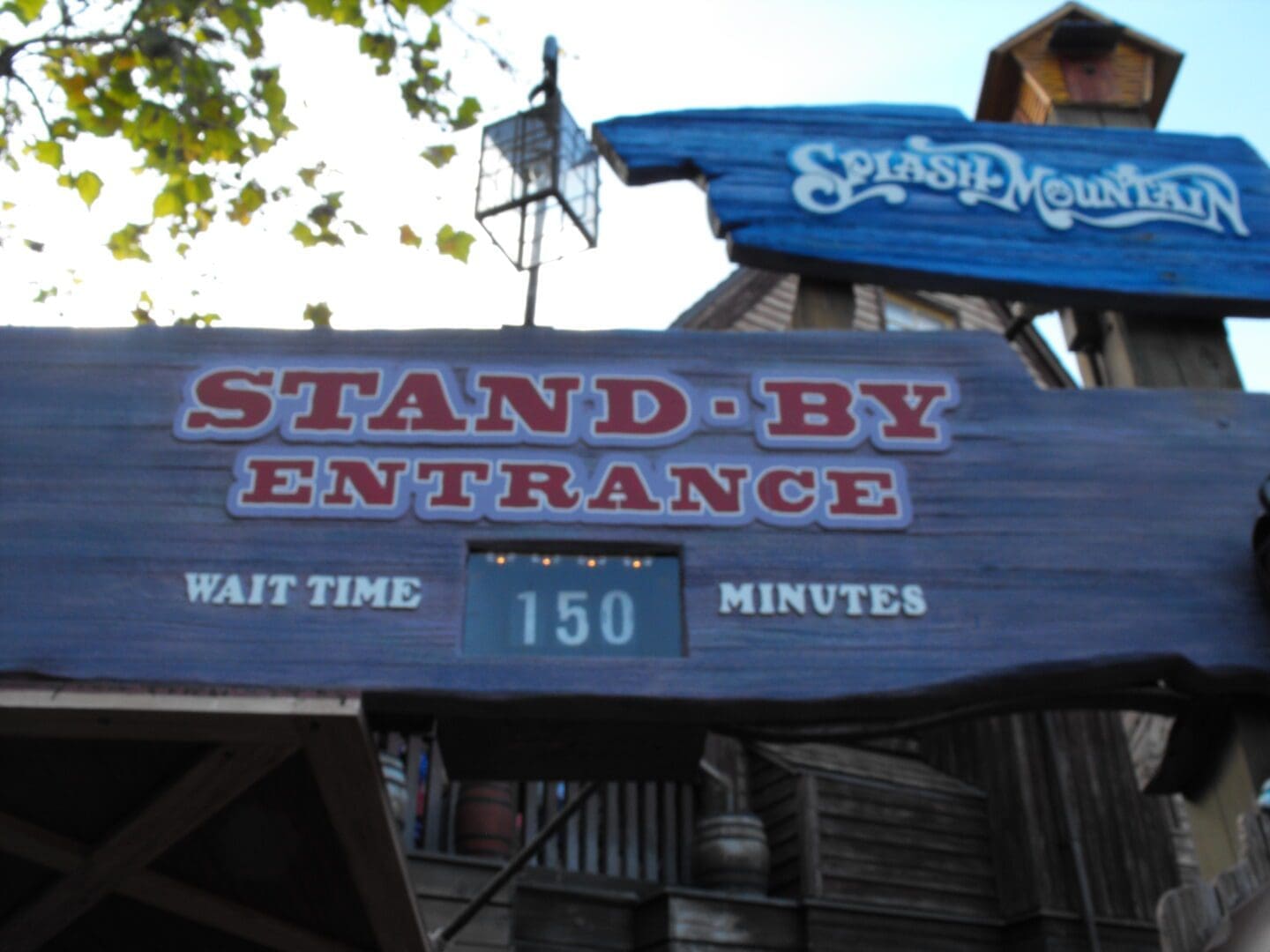 Avoid Waiting in Lines in Walt Disney World
How do you avoid standing in a line that seems to go on forever in Walt Disney World?  When you are in one of these lines and think you must be close and then you enter a room which contains what I call the "hidden lines room."  This is where you find hundreds of people that are still in front of you in line!  Finally, there is the dreaded question that every parent does not want to hear, "Are we to the front of the line yet?"
Can these lines be avoided?  The answer is "Yes!"
1) If you book a Walt Disney World resort package that includes theme park tickets you can sign up for FastPass+ 60 days in advance.  This can be done at 7am through your mydisneyexperience account.  FastPass+ allows you to get to the front of the line at 3 of your favorite attractions per day!  People that are staying off site can only make FastPass+ selections 30 days in advance.  This is significant because there are a limited amount of FastPasses given out for each attraction per day.
While making your FastPass+ selections try to have the 3rd one end at around 1pm.  You will have a greater chance of obtaining a 4th one while in the theme park.
2) When your Walt Disney World vacation has been booked, you will want to make character meal reservations.  By eating with multiple characters during a meal it will save you hours of wait time in the parks.  For example, if you eat at Chef Mickey's in the Contemporary Resort, Mickey, Minnie, Donald, Daisy, Goofy, & Pluto will come to your table to take pictures and sign autographs.  It could easily be a 30 minute wait per character if you wait for each character inside of a theme park.
3) Arrive 30 minutes before a theme park opens!  By getting ahead of the crowds you will always be one step ahead of everyone else.
4) After you have arrived in the Magic Kingdom 30 minutes before the park has opened, go directly to Splash Mountain and Big Thunder Mountain.  The wait time in the standby lines will be minimal during the 1st hour after the park has opened!
Here is a partial theme park itinerary for the Magic Kingdom with children ages 8-12: (Assuming you have made FastPass+ selections for Big Thunder Mountain, Seven Dwarfs Mine Train, and Space Mountain.)  Enter when the park opens, Visit Princess Fairytale Hall, Ride Splash Mountain, Ride Big Thunder Mountain, Use your FastPass+ for Big Thunder Mountain to ride again, Ride the Haunted Mansion, Use your FastPass+ for the Seven Dwarfs Mine Train, Experience The Many Adventures of Winnie the Pooh, Ride the Tomorrowland Speedway, & Use your FastPass+ for Space Mountain.
My name is Jeffrey Merola and I am the owner of Mouse Vacation Planning.  I am the author of 8 Walt Disney World guide books and have been on Walt Disney World property hundreds of days.  Contact us to book your Walt Disney World vacation and learn hundreds of other tips to save time & money in Walt Disney World!