Should you stay in a Walt Disney World resort or stay off site?
November 1, 2017
/
/
Comments Off

on Should you stay in a Walt Disney World resort or stay off site?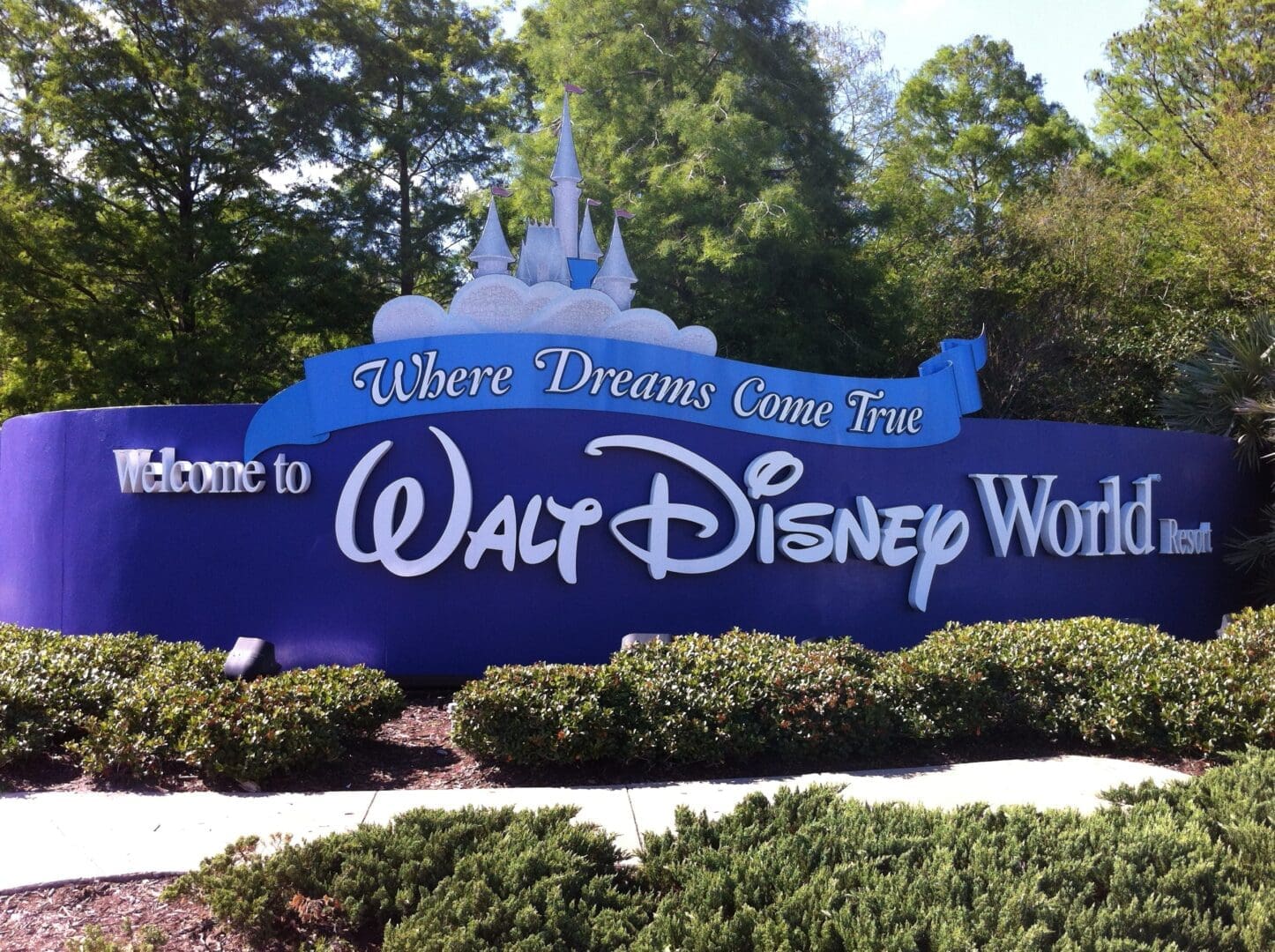 There are numerous perks that you will receive by staying at a Walt Disney World resort that you would otherwise not receive if you stayed off site.  These perks are as follows:
1) Disney's Magical Express is available to you.  All guests staying at a Walt Disney World resort receive complimentary shuttle and luggage service from Orlando International Airport to their resort upon arrival, then back to the airport when guests check out.
2) You do not have to rent a car.  Walt Disney World has an entire fleet of transportation waiting for you from buses to boats to monorails.  Disney will take you anywhere within Walt Disney World.  You can travel from your resort to all four theme parks, Disney Springs, and the water parks.  If you drive to Walt Disney World, and don't plan to use their transportation, you still have the benefit of being a Disney resort guest and will not have to pay for parking anywhere on Disney property.  However, if you are not a Walt Disney World resort guest, then you will have to pay $20 a day to park at any of the theme parks.
 3) Walt Disney World resort guests can get MagicBands and reserve FastPass+ 60 days in advance!  After you book your Disney vacation, you will then visit the website mydisneyexperience.com to begin your Disney vacation planning.  You will create a free account at this website.  Through the website you will be able to customize your own MagicBands.  The MagicBands have replaced the Key to the World card that Disney used for years.  The MagicBand will act as your resort room key, theme park ticket, charge card, dining plan, Disney's Magical Express reservation, and FastPass+ ticket.  FastPass+ is available for most attractions.  By obtaining a FastPass+ reservation, you are reserving a time for the given attraction with little to no wait.  You can sign up online for FastPass+ before your vacation while you are taking care of the Disney vacation planning.  You can sign up for three FastPass+ attractions for one park per day 60 days in advance.  However, if you are staying off WDW property and you have your Magic Your Way tickets in hand (theme park admission tickets), you can sign up for three FastPass+ attractions per day only 30 days in advance.
4) You can take advantage of Disney's extra magic hours. These are extra hours in the theme parks that are only available to Walt Disney World resort guests.  Disney usually will have a theme park open one hour early on a particular day and another theme park may stay open late two extra hours after the official closing time.  During these precious hours, only Disney resort guests will be able to enjoy the magical attractions.  There is no extra charge to take advantage of these hours.  The extra magic hours are especially helpful during the school break times of February (President's Day week), holiday breaks, and spring break in March or April, since attendance is extremely high during these times.
5) You have the luxury of returning to your resort and take a break in the afternoon, and then return to a theme park at dinner time.  All you need to do is board your resort bus, and it will take you back to your resort.  If you stay off WDW property, you will have to drive off property, which will take longer, or wait for a hotel shuttle that actually only comes a few times during the day.  Whereas, the Walt Disney World buses run every 15 to 20 minutes.
6) If you buy a souvenir at one of the theme parks or Disney Springs, you do not have to carry it with you all day.  You can ask the cast member to have it sent back to your resort at no charge to you.
7) Walt Disney World Resort guest have the option of purchasing one of the dining plans.  These can be very cost effective and give you the opportunity to eat at many restaurants that you may not have chosen to visit for a meal.  People staying off property cannot purchase a dining plan.  I will go into more detail about the dining plan later in this book.
8) You and your family remain enclosed within the Disney magic the entire time you are on your Disney vacation.  No one creates themes like Disney, and their cast members are superb at customer service.  They go above and beyond to make you feel right at home, and ensure that you have a magical experience.
 9) You are guaranteed admission into a Disney theme park even if the park is at capacity.  You may think that this never happens.  However, Christmas Day is typically one of the busiest days of the year, and the Magic Kingdom usually does fill to capacity.  If this happens on Christmas Day or any other time, as a resort guest you cannot be turned away.  You show a cast member your MagicBand, they will scan it, and they will let you through the gates.  People staying off property will not be allowed to enter.
10) You can watch your own resort TV channel. The channel has constant updates of events around Walt Disney World, including park hours, and park favorites.
11) Walt Disney World wakeup call.  Mickey Mouse himself or a select Disney character will call you to get you up and going.  If your children are like mine, they'll love hearing this voice first thing in the morning.
12) You can check in with your airline right at your Walt Disney World resort. Each resort provides you with the opportunity to secure your boarding passes and check your bags.  This must be done the day of your return flight and at least four hours in advance of your departure.  Your front desk staff can assist you in locating their resort's airline check in.  The airline check – in desk is open from 5am – 1pm.  Alaska, American, Delta, JetBlue, Southwest, and United all participate in this option.
The hotels off property have many claims that are not entirely true.  They will claim that they are just outside of Disney's front gate and they have shuttle service to Walt Disney World.  This is true, but the off-site hotels do not tell you that Walt Disney World is 47 square miles.  At peak times of the day, especially during rush hour, it may take as long as an hour or more to just get to the parking lot of a theme park.
The off-site hotels do have shuttle services, but they don't tell you that the shuttles only run at certain times of the day.  Most of the shuttles only drop off at the Transportation and Ticket Center.  You would then have to take a bus or monorail to get to a theme park.  On the other hand, the Disney buses run every 15 to 20 minutes.