The Expedition Everest Experience!
April 3, 2020
/
/
Comments Off

on The Expedition Everest Experience!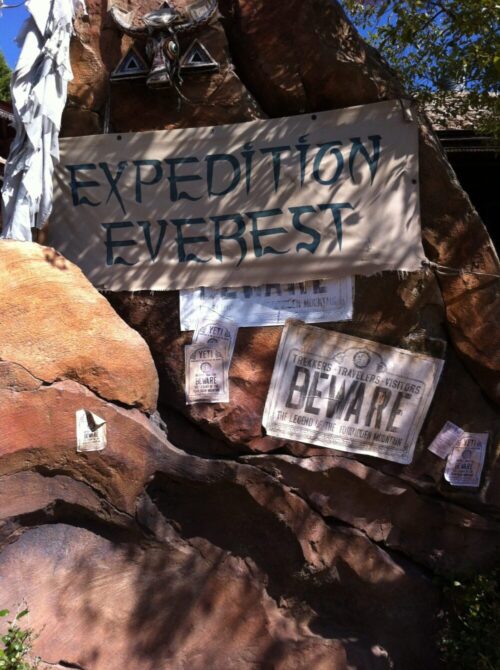 Walt Disney World is famous for many things, from its magical scenery, kid friendly attractions, and spectacular shows for the whole family are staples for its iconic reputation. However, something that is commonly unknown by those who don't know a lot about the Disney theme parks, is that there are thrill rides for those seeking some excitement. Disney gets the common reputation of being strictly for young children, but this is entirely false. A Disney Vacation Planner would tell you the real truth.
We all know our beloved teenage sons and daughters do not necessarily want to ride the teacups ten times like your 5 year old might, and that's understandable! That's the beauty of the Disney parks. There truly is something for everyone!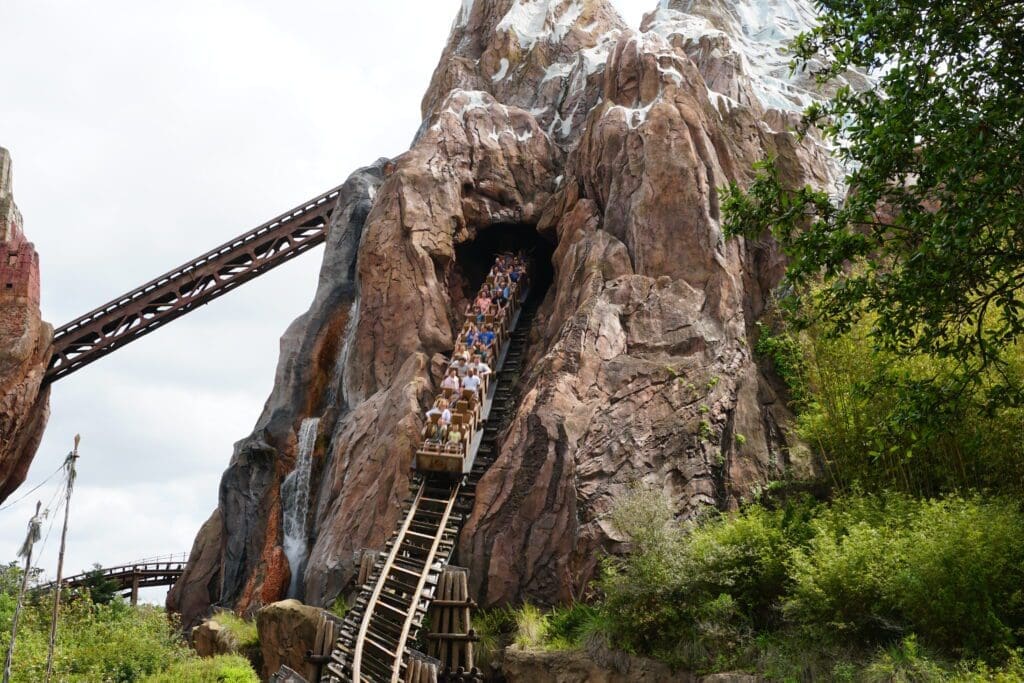 In Magic Kingdom, Epcot, Disney's Hollywood Studios, and Disney's Animal Kingdom, there are a variety of roller coaster/thrill rides to choose from, you just have to know that they're there, and more importantly, get a FastPass in advance! Those go quickly for rides like these. This is where our Disney Vacation Planners at Mouse Vacation Planning comes in of course, to give you the best possible experience.
One ride I can attest to as being a must do for my thrill seekers out there is Expedition Everest in Disney's Animal Kingdom. A roller coaster ride based on Mount Everest in Asia, takes you through the deep depths of the mountain to seek out the Yeti legend. Reaching 200 feet and going 50 mph, this ride will certainly get your heart-rate going. The ride begins with a direct ascension up the snow mountain, and as you reach the top you can see across to other theme parks. Look closely and you'll see Epcot's Spaceship Earth and the Tower of Terror! Pretty cool!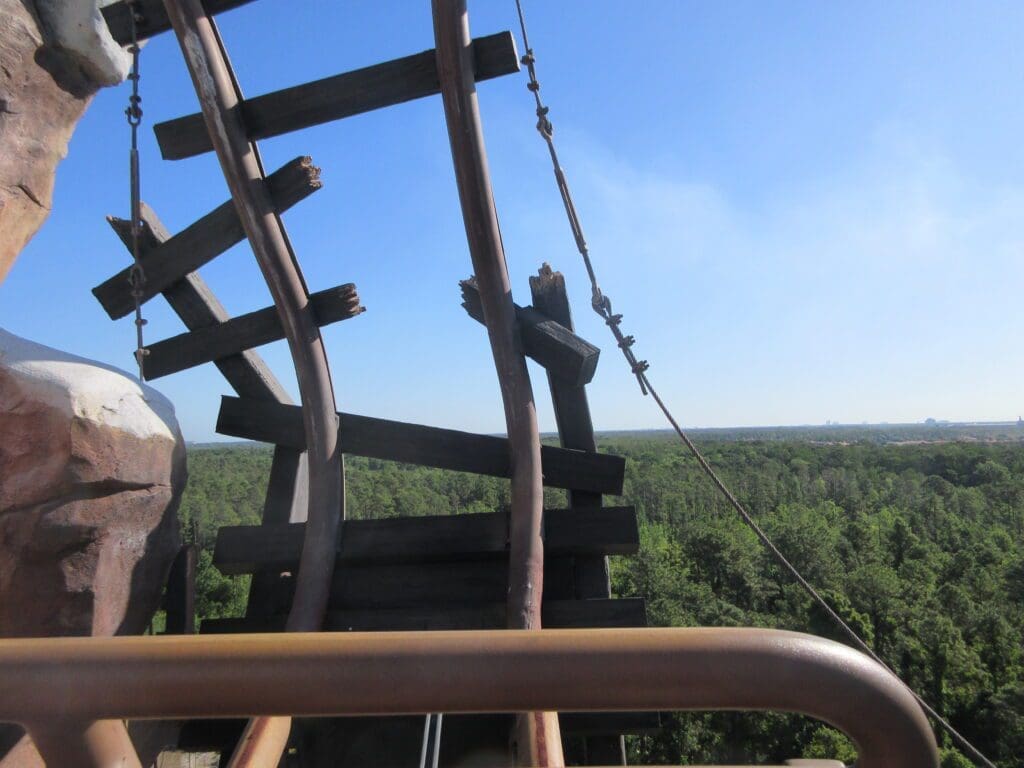 As you speed through winding turns you come to a halt at the top of the mountain at what appears to be broken tracks, which is where you begin to speed backwards into a pitch black cave. It can sometimes feel like you are going upside down during this part, because you are going so fast, and going up as you descend backwards. However, there are no actual flips in this attraction.
Suddenly, as you reach the deep dark depths of what is seemingly the never ending cave, you come to an abrupt halt. You are faced with a shadow of the Yeti ripping off the race tracks, and then immediately you plunge straight down. I would say this is the peak of the attraction, due to the fact that this is where it reaches not only its maximum speed, but its largest drop. After the drop, you descend back up into their cave at a rapid rate, and THIS is the point where if you look up, the Yeti will be directly in your face.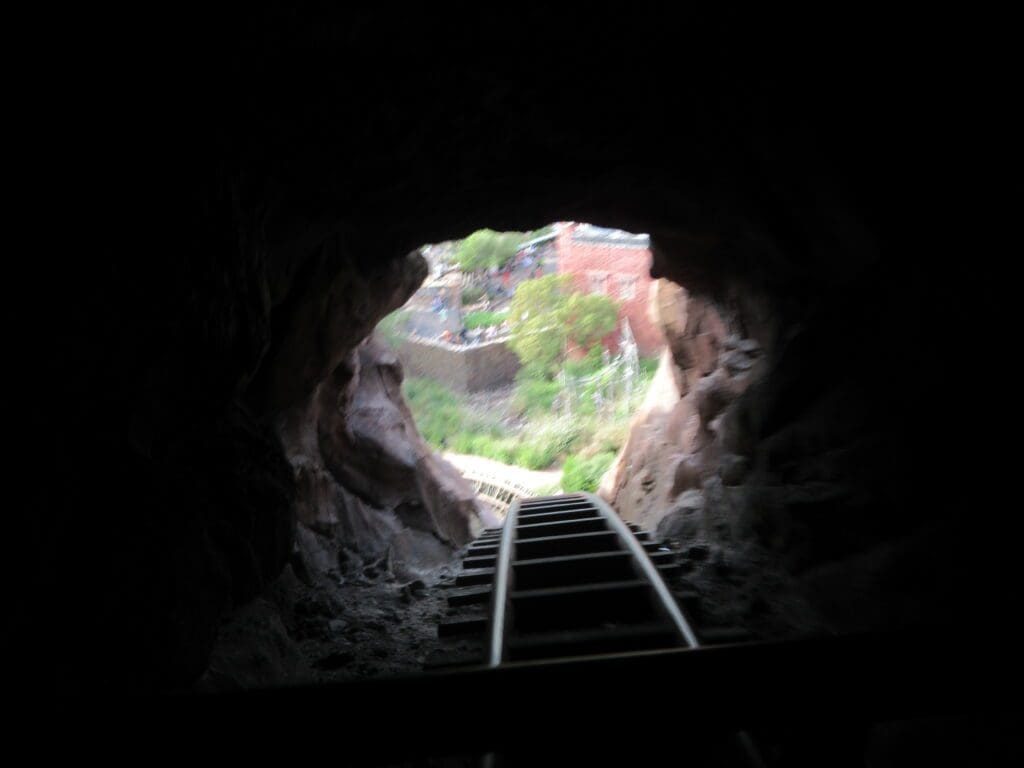 I am not going to lie, this is still even scary for me! Overall, I would say if you have teenagers or older children who are bored with the kid friendly rides, this is a great option for them. My family absolutely loves this ride, along with several other thrill attractions including Space Mountain in the Magic Kingdom, Dinosaur in Disney's Animal Kingdom, Tower of Terror in Disney's Hollywood Studios, and as well as Rock 'n' Roller Coaster. There are many more thrill rides that Disney has to offer. Your Disney Vacation Planner will make sure you experience all of them! It is all part of the magical experience that Walt Disney World theme parks has to offer you and your family!
by Megan Merola