Top 3 Restaurants in Disney's Hollywood Studios
April 6, 2022
/
/
Comments Off

on Top 3 Restaurants in Disney's Hollywood Studios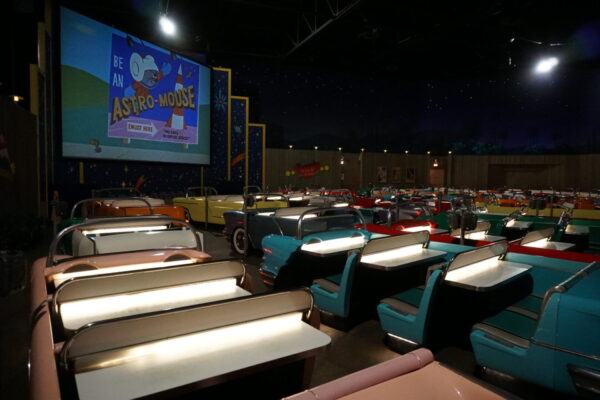 One of the best parts of vacation that I think we can all agree on is the food. Not to mention, Walt Disney World has some of the best food in the country, so you'll want to know the best ones to try out while you're visiting. Here are the top 3 restaurants that Mouse Vacation Planning recommends you try in Walt Disney World's Hollywood Studios.
1. Hollywood Brown Derby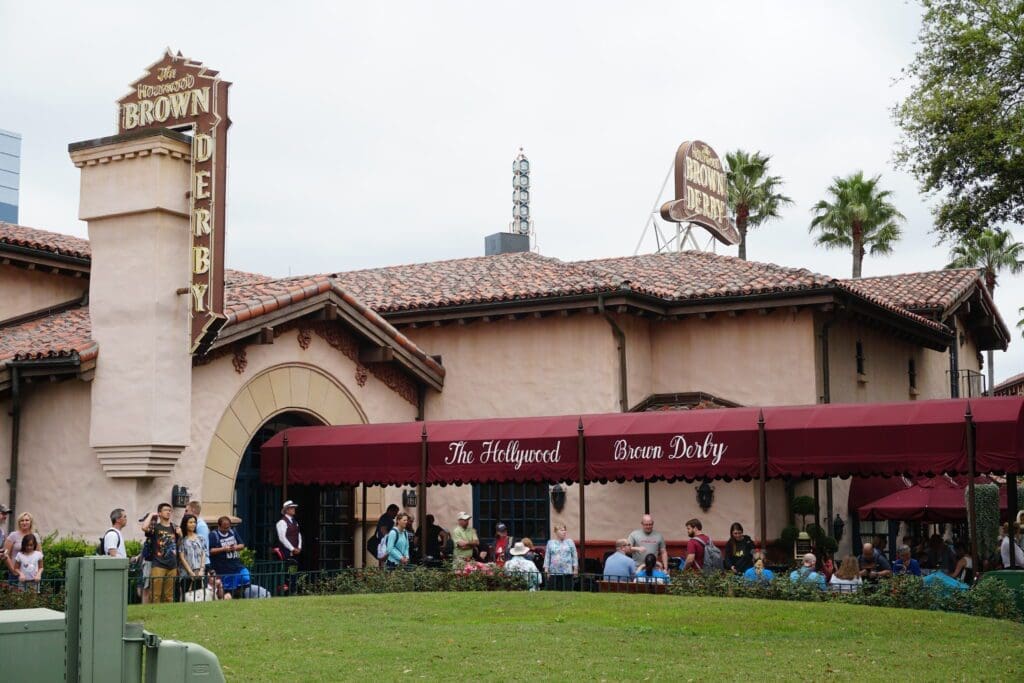 If you and your family are looking for a night of class, this is the place to be. The Hollywood Brown Derby is home to some of the most decadent dishes in the Hollywood Studios theme park. This beautifully designed spot is a spin on the original Brown Derby restaurant, located in Hollywood, California. I can assure you that no matter what you choose (and it will be a tough choice) you will not be dissappointed. From island salmon or char grilled filet to the famous Cobb salad coming from the maker of the original cobb recipe himself, I can safely assure you that you will be amazed. Don't forget to try their famous cakes too, it's worth it I promise. This restaurant is also included in the Fantasmic Dining Package, This is a dining package that offers a meal at one of the restaurants in Hollywood Studios (select restaurants only) and reserved seats for the ever so famous Fantasmic show. Due to COVID-19, Fantasmic was temporarily put on hold, but luckily it is scheduled to return this year. So if you're looking to treat you and your loved ones to a special night out, this is the place to be!
2. Hollywood Studios Sci-Fi Dine in Theater Restaurant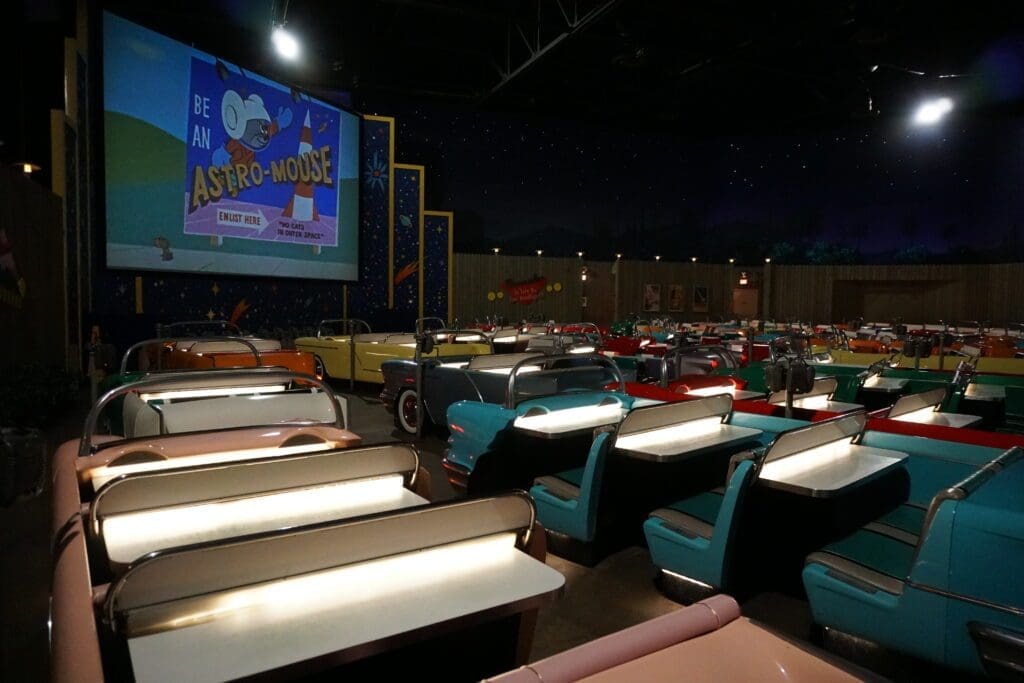 Now, this spot I would give a special award to for creativity. I can honestly say I've never visited another restaurant quite like it. It's essentially a replica of a drive in movie theater, and your table is in a car! The entire restaurant is meant to give you the feel that you are quite literally outside at a drive in theater. The best part, moms and dads I know you'll love this one…you get to enjoy scenes from old movies on a gigantic screen while you enjoy your meal. Who doesn't love dinner with a show? Munch on a burger, salad, or a chicken sandwich, they have something for everyone to enjoy. It's fairly casual and reasonably priced, something I think every family always tries to look for on their Disney trip.
3. Hollywood and Vine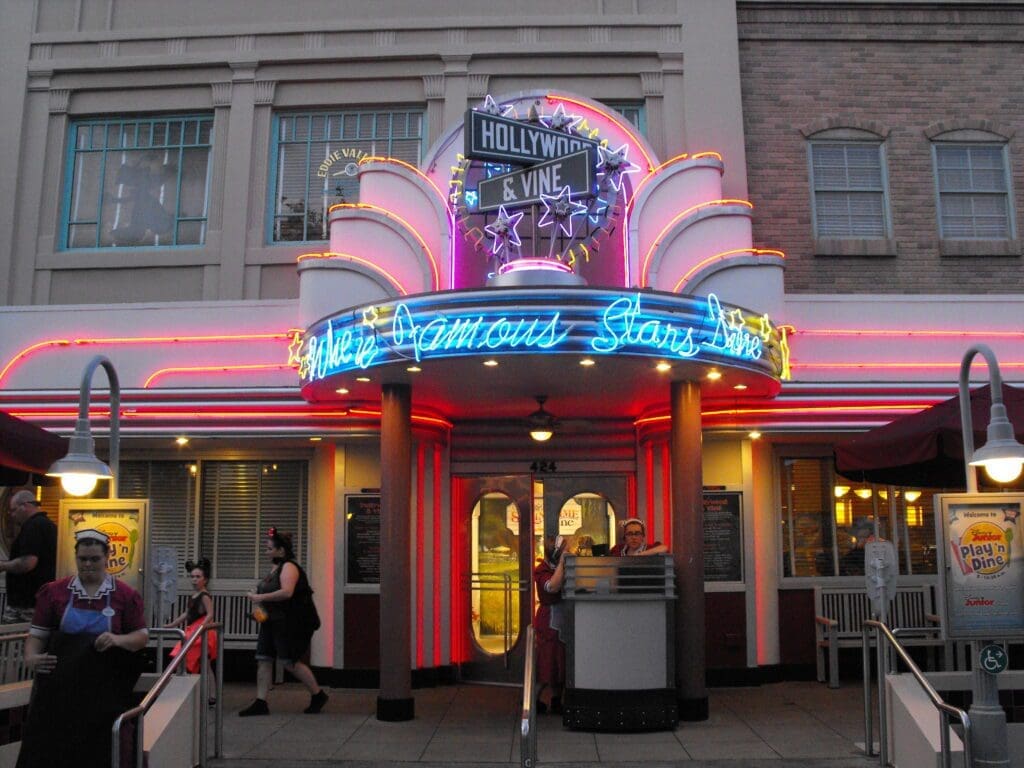 If you're traveling with children or you simply love the Disney characters, this is the place for you to go. Serving breakfast, lunch, and dinner, you can choose anytime in the day to stop by for a delicious meal while meeting the one and only Mickey Mouse! If you're looking to go to breakfast, during this time they have the Disney Junior characters, perfect for the little ones! For lunch and dinner hours, you will have the chance to see Minnie, Mickey, and friends! They offer a wide array of food options, from hazelnut stuffed french toast and homemade omelets for breakfast to shrimp mac & cheese and truffle risotto for dinner. Like all Walt Disney World restaurants, there are always dining accommodations for those with allergies or who are on special diets such as vegans or vegetarians. Prices vary depending on the time of day you wish to attend. Breakfast prices are about $42 per adult and $27 per child. For lunch and dinner hours, it will be around $55 per adult and $36 per child. No matter which time of day you choose, you are promised a meal full of memories.
Honorable Mention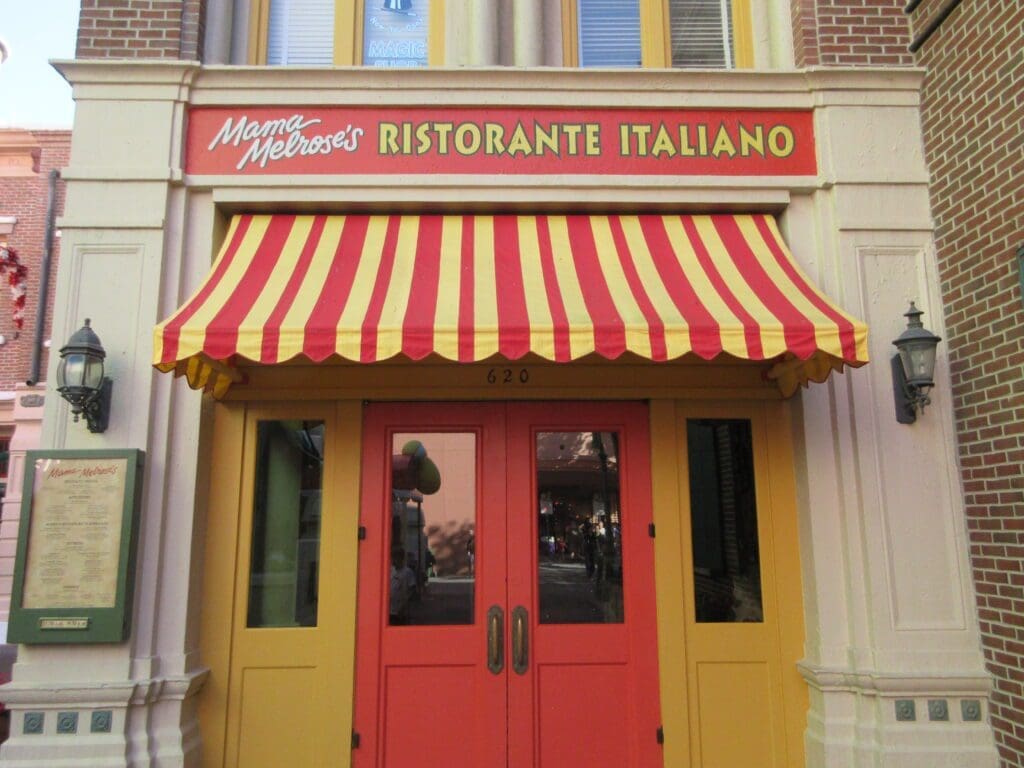 The one that deserves honorable mention in my humble opinion is Walt Disney World's Mama Melrose restaurant. Being served a delicious wide array of homemade Italian food, and with the decor enveloped in red brick walls, colorful paintings, red and white patterned tablecloth, and classic wooden tables, you will feel like you've traveled to a rustic town in Italy. This is a fairly casual dining spot, so it's perfect after a long day in the parks if you don't want to sit somewhere too fancy. Pricing is quite reasonable, ranging from $15-$35 dollars per person. This restaurant is also included in the Hollywood Studios Fantasmic package. So give Mama Melrose a try if you want excellent Italian food, a lively atmosphere, all while still managing to not break the bank.
By Megan Merola